HB Stone
http://arguments.callee.info/2009/07/21/virtual-desktops-with-virtuawin/
virtuawin, virtual desktop manager, virtual windows, multiple desktops, virtual desktops, hotkeys, modules, powertoy
VirtuaWin: Virtual desktop software for Windows. Long story short, I like it.
2009-07-21
151
P0M45S
personal
Just wanted to share VirtuaWin, a virtual desktop manager I came across recently. Microsoft has a "PowerToy" that allows for desktop switching, but I found it just got in the way more often than not, and often applications would ignore the PowerToy and sit on every desktop at the same time.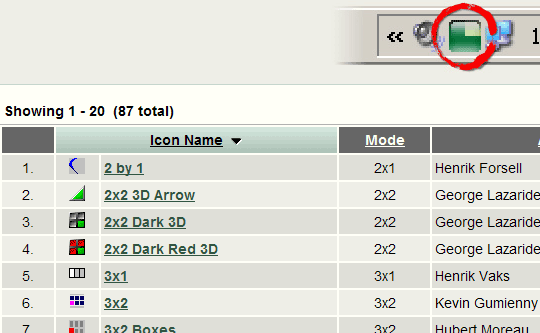 VirtuaWin lets you swap its tray icon image to suit your taste.
VirtuaWin not only stays out of the way, but it's customizable; you can assign hotkeys to easily switch windows, send programs to other windows, even automatically switch to the destination window when moving an app (or not, if you prefer).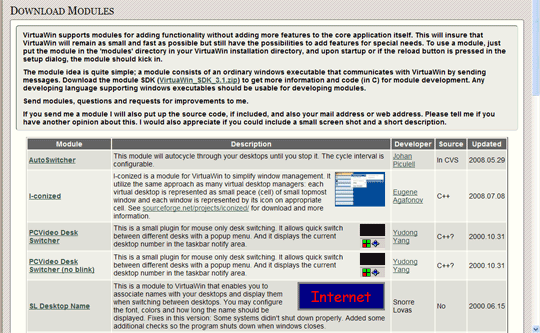 Developers can add functionality by writing their own plug-in modules.
A lot of this functionality is native to *nix platforms, but it's nice to be able to do the same on Windows. Post a comment if you've used this or another virtual desktop manager, or just download VirtuaWin.