HB Stone
http://arguments.callee.info/2009/12/02/soudersize-the-web/
steve souders, yahoo, google, yahoo exceptional performance, google page speed, speed up the web
Did Steve Souders moving from Yahoo to Google spark Google's "speed up the web" push?
2009-12-02
533
P2M39S
performance
If you're a web developer, you probably already know about Steve Souders. He's quite possibly the most influential proponent of high performance websites out there.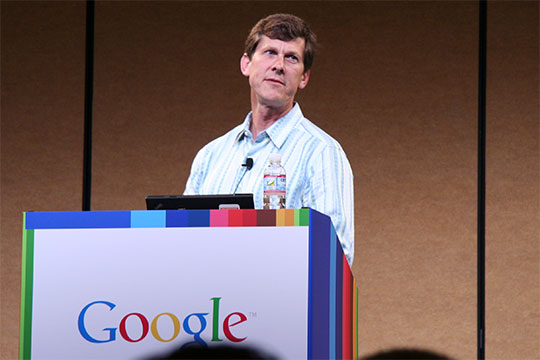 Steve Souders
Steve's Stuff
Steve Souders has founded and participated in a number of projects, most of which involve making websites faster, making software faster, or promoting other open source projects and developers. See how many of these you already use, and try those you don't — you might even find a new favorite!
Yahoo!
In 2004, Steve became "Chief Performance Yahoo!" at, well, Yahoo! His goal was to measure and improve performance across every Yahoo-run product. It was then that he discovered that over 80% of the time spent waiting for a webpage to load is spent on the front end, not the back end. This research led Souders to create 14 Rules for Faster-Loading Web Sites, the cornerstone for what would become Yahoo's own Exceptional Performance and YSlow.
Two books on website performance by Steve Souders.
Google
In January of 2008, Souders left Yahoo for Google. They have since released many of their own products and enhancements based on improving website performance. Coincidence? Perhaps. Although Google has had a history of shaving bytes to save their own bandwidth, there hadn't been a major effort to improve website performance everywhere until about a year ago.
Asynchronous Analytics: Ending the reign of a notoriously picky and occasionally sluggish analytics script.
Closure: A JavaScript optimizer/compiler and a modular JavaScript library, as well as a set of templates for dynamically generating HTML.
Page Speed: A Firebug add-on which evaluates website performance against a huge variety of factors.
SPDY: An experimental transport protocol (like HTTP and FTP) to reduce website latency. Their target is to be twice as fast as HTTP.
Tutorials and Articles: An ever-growing list of ways to reduce bandwidth usage and page load time.
"Soudersize"? That's not even a word.
No, you got me. But with the "speed up the web" mantra being thrown around these days, it seems appropriate to credit one of the movement's key players. How do you Soudersize your website? Are there any best practices or performance hacks you use to keep it running smoothly?